---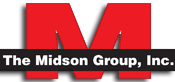 ---

---

---

---

---

---

---

---


Die casting is a well established process for manufacturing near-net shape, thin walled components from aluminum, magnesium, zinc and copper-alloys. Die casting is the most common casting process for aluminum alloys - in fact about ? of all aluminum castings in North America are produced by die casting. It is an inexpensive technique to produce near-net shape components having complex shapes, thin walls, excellent surface quality and tight dimensional tolerances.
Dr. Midson's extensive experience as a die casting consultant and die casting expert includes:
Experience in die casting of aluminum alloys, copper alloys, metal-matrix composites and steels.
Previously employed as on-staff die casting expert at the North American Die Casting Association (the die casting trade association).
Since 1996, has served as a member of the Research and Development Committee for the North American Die Casting Association
Established and managed Buhler's North American Casting Development Center. Buhler is a Swiss-based manufacturer of die casting machines and provider of die casting technology (www.buhlergroup.com/17360EN.asp).
Recognized worldwide as a die casting expert for the production of die cast electric motor rotors from copper. Utilized as a die casting consultant to transfer this technology to US and overseas motor manufacturers (www.copper-motor-rotor.org).
Written four books for the North American Die Casting Association on a range of die casting topics.
If you have any questions about our services, and how we can assist your organization, please contact Dr. Steve Midson at 303-778-0271 or 303-868-9766. With more than 25 years of experience in the metals industry, and over 40 technical papers published, Dr. Midson has the experience and knowledge to find the solutions your organization needs.
Related Articles:
Metallurgical Consultant
Rheocasting
Aluminum Casting Expert